Endorsers
Danny Carey
from
Tool
Superdrum's unique 12 lug design increases sensitivity, response, and helps transfer dynamic energy directly into the shell like no other. The character of each drum speaks for itself be it wood, steel, or acrylic.
Danny Carey (Tool)
Josh Ryan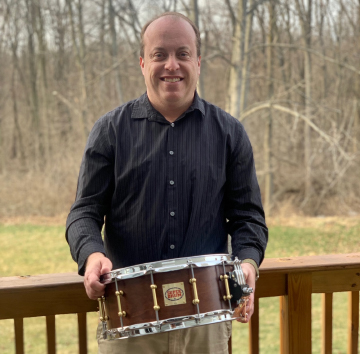 Professor of Percussion, Baldwin Wallace University
I can't say enough good things about these amazing instruments! They seem to do everything!! The are so generous for legato and roll playing yet can turn on a dime and be quiet and articulate. They are extremely responsive, yet sturdy and easy to work with!! The price is also fantastic!! The contrast between models is also fantastic. I have a 5.5" Maple and a 6" Aluminum that are amazing. My students are also trying out some as well.
This Is What Bernard "Pretty" Purdie says about Superdrum12:
The Superdrum has incredible projection and dynamic range and sounds great every time I play it without a lot of tweaking.
---
See Bernard's Superdrum demo here (46,00 views)

Michael White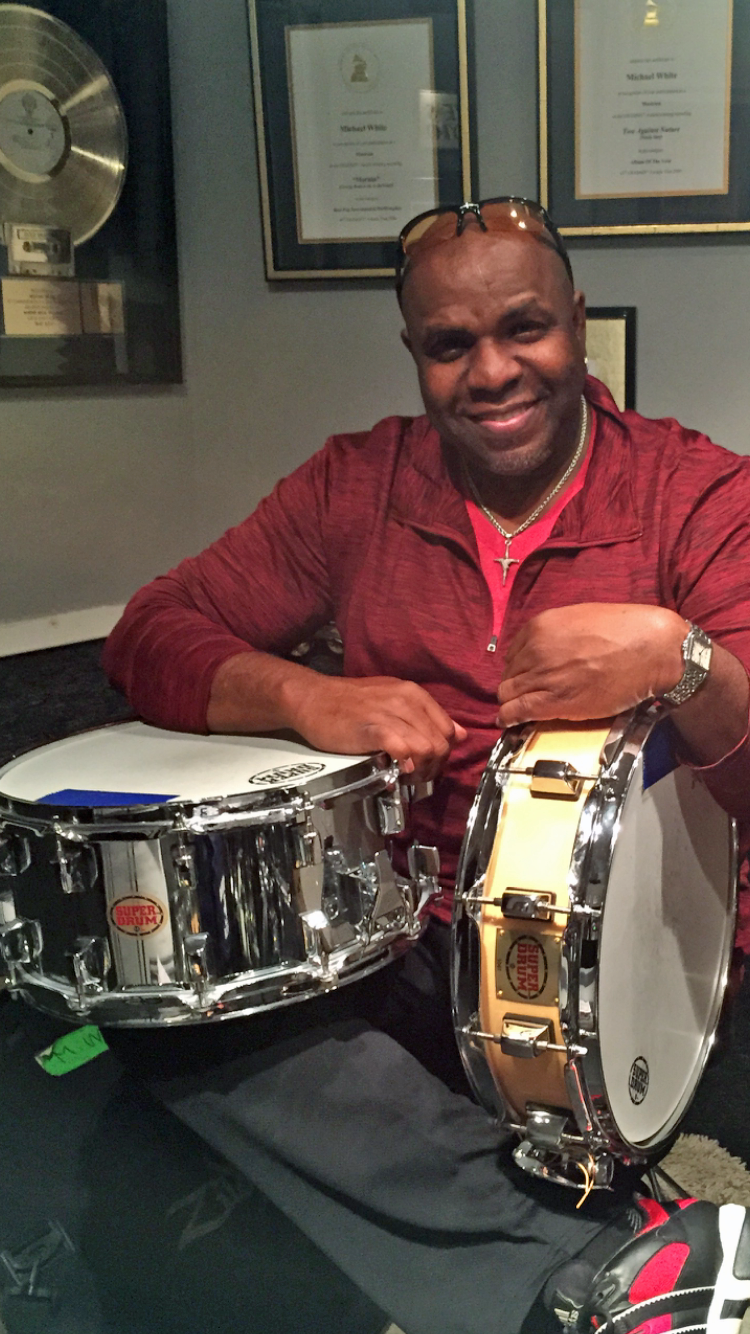 I'm extremely excited about playing Daves Super 12 drums. Normally snares are 8 to 10 lugs but a 12 is awesome. You can really fine tune the drum to sound amazing. Sometimes when you tighten up a drum too tight going for a high pitch sound it can choke the natural sound of the drum. I can crank it without it feeling tight. Super 12 snare drums are ahead of the pack.
-Jan 12, 2015
Haruka Fujii-percussionist with
YOYO MA'S
SILK ROAD PROJECT


plays the 12-lug Superdrum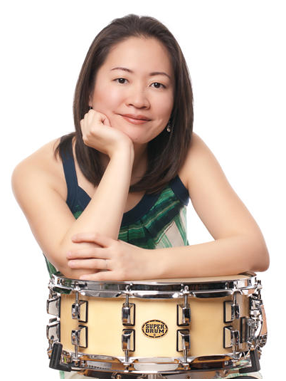 It's a beautiful piece of work, 12 lugs makes the tuning much easier and keeps the smooth control of the sound quality."
Visit Haruka Fujii's website at HarukaFujii.com
Mike Fisher-Los Angeles studio drummer/percussionist with over 700 movie score credits.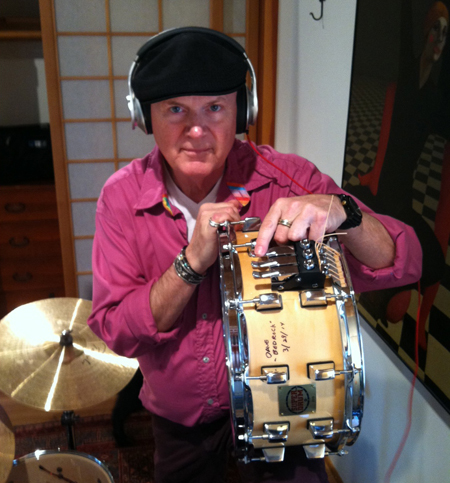 Mike Fisher-Los Angeles studio drummer/percussionist with over 700 movie score credits.
""What a pleasure it is to own and play one of Dave's Super Drums. The 12 lug system really helps to bring the drum in tune. There is a remarkable difference in sound depending on where you strike the drum with the rim shot being extra hot! His drums also have a very nice and solid cross stick sound. I particularly enjoy his 6 1/2 with the 3 different throw offs. With this system you can easily enjoy multiple snare sounds within one song""
Tony Austin-LA Pro Drummer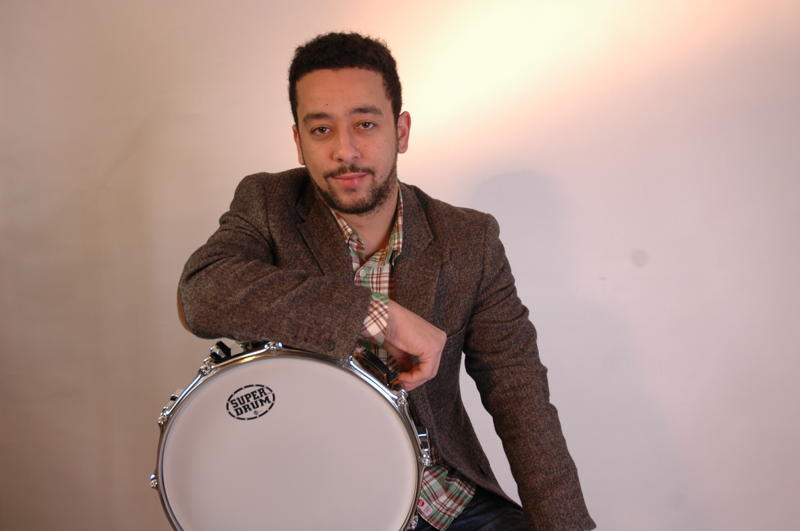 New Superdrum endorser-Tony Austin-LA Pro drummer with Salvador Santana, Charles Lloyd and many others
 Joanna Malfatti-LA Pro drummer/percussionist and Educator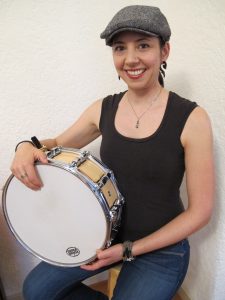 "What a great drum! Clear, full, crisp tones. Love it!"
---
Joel Patterson -LA Pro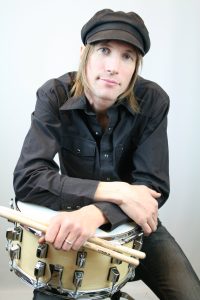 Growing up in South Pasadena, California, Joel Patterson has been a prominent drummer in the LA music scene (and beyond) since his teenage years. He has worked with such artists as legendary Doors guitarist Robby Krieger , UK pop icons Gene Loves Jezebel, and in addition some of the most influential artists in Alternative music including Mark Gardener of RIDE (UK) – whose work is credited with helping to define 90s british "shoegaze" pop era. As of recently a member of David J and the Gentleman Thieves fronted by David J Haskins founding member of post-punk/goth innovators Bauhaus and Love & Rockets. Other endeavors have included live and/or studio collaborations  with members of  Cat Power, The Dandy Warhols, James, The Brian Jonestown Massacre, The Mighty Lemon Drops, Dizzy Reed (Guns n' Roses), Zoe Bonham among others. He has worked alongside top producers including Peter Walsh(Pulp, Peter Gabriel, The Church) Kim Fowley (The Runaways). Other projects include critically acclaimed dream pop band The Lassie Foundation feat. Guitarist Jeff Schroeder (of Smashing Pumpkins).  His current project Sky Parade continues to keep him busy with touring, making albums and performing session work.